JONNY HEWITT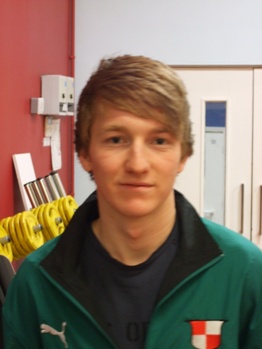 Home sponsor: Away sponsor:
Debut: 2008-09
Position: Wide midfielder
Previous Senior clubs: None
How he signed for Green and Black: lives by the ground.
Profile: After only playing a few games of 11-a-side football for his school sixth form team, Jonny has made rapid progress since joining the club. A county cross country runner, Jonny has a tremendous work rate and a desire to improve. Already showing signs of being a good club man. He established himself as a regular in 1st team last season an has come back stronger this term.
Personal comment: "Goes under a couple of names for his ludicrously big and bold hair, Hansell (so hot right now) is Gosforths very own diva."
BACK